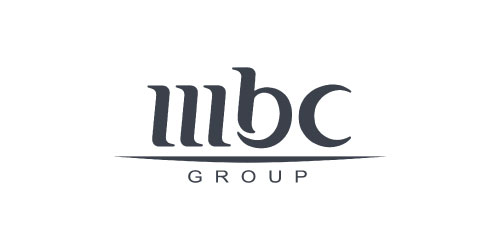 MBC GROUP is the largest and leading media company in the Middle East & North Africa region that enriches people's lives through information, interaction and entertainment. In 2002, nearly a decade after the launch of MBC1 in London, in 1991, MBC GROUP moved its headquarters to Dubai Media City, United Arab Emirates.

Today, MBC GROUP includes over 17 leading TV channels: MBC1 (general family entertainment); MBC2 & MBC MAX (24-hour western movies); MBC3 (children's edutainment with a mix of both local productions and western acquisitions); MBC4 (entertainment for young families with a female-focus); MBC ACTION (an indigenous adrenaline-packed channel targeting young males with local and homegrown productions); MBC VARIETY (Western films and general entertainment with uninterrupted broadcasting); MBC DRAMA (24/7 Arabic drama) & MBC+ DRAMA (a joint pay-TV channel between MBC and OSN); MBC PERSIA (general family entertainment dubbed and subtitled in Farsi); WANASAH (24-hour Arabic music channel); MBC MASR & MBC MASR2 (general family entertainment geared towards the Egyptian family); MBC BOLLYWOOD (delivering the freshest in Bollywood content geared towards the region via an Arabized interface); MBC USA (on "Dish Network" in the US); MBC IRAQ (a premium channel aimed at the entire Iraqi family), MBC5 (new satellite channel dedicated to the Maghreb); all of them benefit from MBC STUDIOS which produces the region's most compelling premium content for cinema, television and on-demand platforms. MBC GROUP also includes two FM radio stations: MBC FM (Gulf music) and Panorama FM (contemporary Arabic hit music).

Furthermore, part of MBC GROUP is Shahid and its premium subscription-based service Shahid VIP, the world's leading Arabic streaming platform, home to highly rated original productions from the Arab world, a wide range of exclusive movies and premieres, as well as the top watched live Arab TV channels.