Data-driven technologies and human behaviours are changing in the workplace. 
As a result, the need to have effective and efficient Data Management team is fundamental, if you want to successfully deliver any Data Management strategy and proposition. 
This session is to share my curated habits as a Data Management leader based on my experience in the data trenches and working across various industries and sectors. 
It is important for those in the profession to develop these useful habits to help them deliver their various data management propositions in their organisations. 
For other looking to join the Data Management profession, to understand what habits they need to develop to help them thrive instead of survive in the Data Management space. 
It is important to remember Data Management is art and science where human psychology and relationships are fundamental.
Understand the habits needed to be successful as a Data Management Leader
Help Data Management professionals/practitioners to thriving than surviving in the data trenches
Simplify the key essential and desirable acumen to have as Data Management practitioners.
————————————————————————————————————————————————————
Abel Aboh – Data Management Lead | Bank of England
Abel is a data management thought leader with working experience across various industries and sectors in the United Kingdom such as the Bank of England, EasyJet, HSBC, Standard Life Aberdeen, BAE Systems, London 2012 etc.  
Abel is a self-confessed Data Management influencer and speaker who is passionate about the Data Management profession. 
He is sought-after data management speaker. 
He is duly recognised not just in the United Kingdom but across the globe in the data management space. 
Abel was nominated as finalist for the British Data Awards – Data Leader of the Year 2021. 
Abel has a unique cross-functional Human Resource and Data Management experience. He is intentional about transformation – people, process, technology, and data as business integrated system. 
Abel believes Data Management is a science and art where people, human psychology and relationship are important. He is passionate about demystifying Data Management, data ethics and its components for business users to fully understand and unlock the value data brings to any organisation as a critical asset with tangible value. 
You can find his interview, webinar, and podcast on Exasol (Data Dreamer), CDO Journey, BigID BigIDeasOnTheGo, Data Transformers, Nicola Askham, Big Data London, BrightTalk, IRM UK, Digital Leaders Week, DAMA U.K, Data Summit 2030 etc 
Feel connect with him on LinkedIn and Twitter @Abel_DMChampion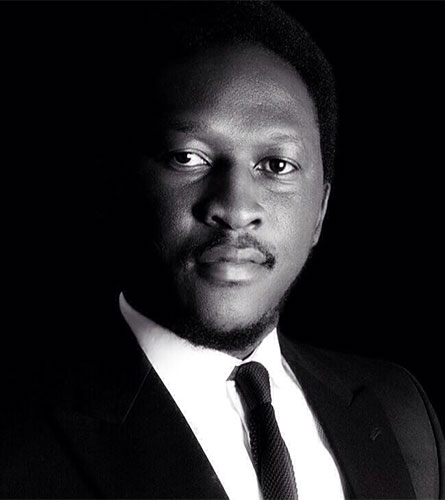 March 7 @ 13:50
[M3] Data Management Stage
Abel Aboh – Data Management Lead | Bank of England