In this session, Head of Data Management at EQT Group, Pedram Birounvand, will share how they democratize data within their organization by Snowflake Data Exchange and Data governance. Use cases within Data sharing, Data Masking and Row Level security, will be covered.
————————————————————————————————————————————————————
Pedram Birounvand – Head of Data Management at EQT Group | EQT Group
Previously, Pedram worked as Head of Business Intelligence at Spotify, where he was responsible for automating and streamlining financial reporting that was an important building block for the IPO. After Spotify, Pedram began a career as a consultant in Analytics at EQT. He helped EQT's portfolio companies to build solid architecture and organization strategies, to enable scale and speed to meet with the investment's full potential plan. During the time EQT filed for an IPO, Pedram took on a new role where he was given the responsibility for streamlining and digitizing internal group functions such as Finance, HR, Tax, Legal, and Business Development. Now Pedram is Heading the Data function within EQT where he is responsible for all data technologies and data management initiatives.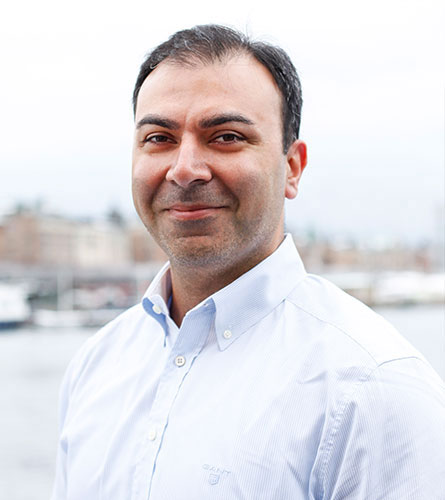 October 14 @ 11:00
Day 1 | M6 | Cloud Computing & Analytics Stage
Pedram Birounvand – Head of Data Management at EQT Group | EQT Group