Gaining faster insights from SAP data requires a thoughtful game plan. ABB, a global technology provider that specializes in electrification, robotics, and motion solutions needed to build a solid sustainable strategy to increase productivity. ABB's SAP systems were crucial to success, however extracting value from the data became inefficient. As leading automation authority, they knew their analytics pipelines had to change and real-time data-as-a-service was the answer.
How data was aggregated from 32 SAP ECC instances, across 4 continents
Why the cloud was critical to success
The importance of automation for data delivery and dissemination
What it means to deliver data as a service
The skill sets required to get it right
————————————————————————————————————————————————————
Nastaran Ghadar – Engineering Manager | Twitter
Babu Kuttala is Chief Data & Analytics Officer of ABB. He is responsible for ABB's big data and advance analytics strategy, operations and processes. He oversees all aspects of data life cycle management and deploying artificial intelligence, cognitive computing and machine learning solutions to support the growth of ABB's business units by partnering with them on revenue-generating programs related to internal business process data analytics. Previously, Babu was IS Director at Honeywell, where he was responsible for developing and executing data architecture strategy that supported Honeywell Finance, Sales & Marketing and Supply Chain Management. Babu holds master's degrees in Knowledge Management (California State University) and Computer Information Systems (Quinnipiac University), as well as an MBA in Strategy & Finance from Quinnipiac University. He earned a graduate certificate in modern systems architecture and engineering from the Massachusetts Institute of Technology and a Six Sigma Green Belt holder. In 2019, Babu was named the IDG "One to Watch Award" for demonstrating keen understanding of business goals, possessing the capabilities and character to be future leaders in the industry.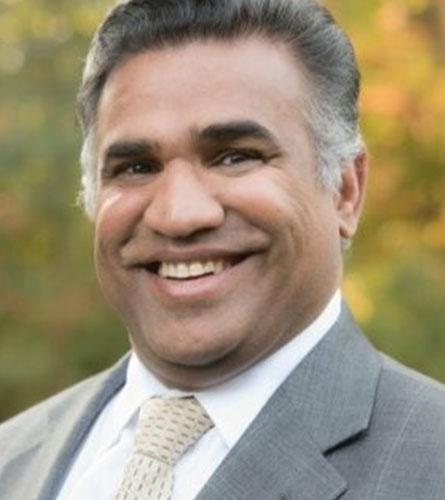 October 14 @ 11:00
Day 1 | M4 | Data Management Stage
Babu Kuttala – Chief Data and Analytics officer | ABB